Anzac Day Hours:
Sunday 25 April - ANZAC Day 1-7pm
Monday 26 April - 12 -6pm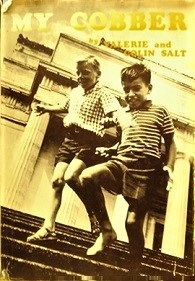 Collins, 1967. Previous owner's inscription on front end-paper. Dustwrapper faded, chips and tears at extremities. This is the record, in brilliant photographs and short text, of two New Zealand boys, Stephen and Anaru, on their summer holidays in Auckland and Rotorua. At the age of nine - the world is full of novelty and excitement - and they make the most of it.