We are now accepting books for exchange only.
Please ring first if you have more than 3 boxes to bring in.
We are not buying books for cash yet. We will keep you posted.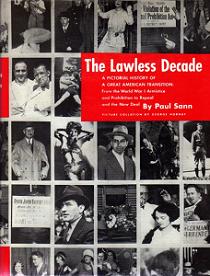 Paul Sann tells the story of the colourful, turbulent, sensation packed years between the 1st World War and the New Deal. Arranged by topic and chronology, with black and white photos throughout...