Our next book club will be meeting on Monday 12 July and we will be discussing books with a seafaring theme.
Call or email us to find out more about the book club.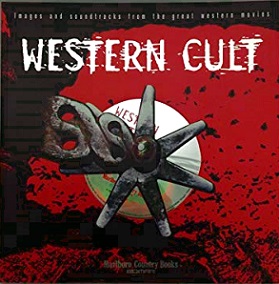 Title:
Western Cult - Images and Soundtracks from the Great Western Movies
Many behind the scenes colour and black-and-white photos accompanied by a music CD. Much of the text is in Italian but list of songs are in English. This book is primarily a photo album, so there is very little text. Features movie stills and candid shots from the set for Western movies starring Paul Newman, Robert Redford and Clint Eastwood, including "The Good, the Bad and the Ugly, For a Few Dollars More, The Man Who Shot Liberty Valance," and others. The CD features songs from those movies....