We are buying books again.
Please ring first if you have more than 3 boxes to bring in.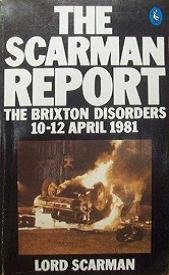 This report is three things - a history of the riots, a discussion of the police's difficulties in dealing with them and with the 'community', and a more general reflection on the problems of the inner city and multi-racial society. They are, respectively, brilliant, interesting and banal...