UPDATE - Selling books to Arty Bees.
We are accepting books for exchange at the moment.
We may buy selectively for cash, but please contact us first.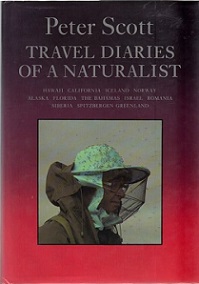 Title:
Travel Diaries of a Naturalist II: Hawaii, California, Alaska, Florida, The Bahamas, Iceland, Norway, Spitzbergen, Greenland, Israel, Romania, Siberia
Wherever Peter Scott has travelled he has kept a journal in words and pictures. This is the second volume to be published in book form, and tells of journeys in the northern hemisphere. His observations of natural history will interest not only scientists, but also all those who have a fascination with places and their wildlife.