UPDATE - Selling books to Arty Bees.
We are accepting books for exchange at the moment.
We may buy selectively for cash, but please contact us first.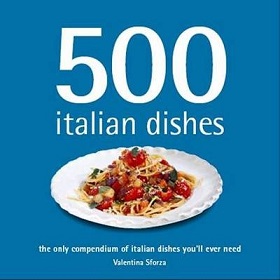 Title:
500 Italian Dishes - The Only Compendium of Italian Dishes You'll Ever Need
This Italian collection contrains 500 mouthwatering recipes for every meal, simple gathering and special occasion. From a simple minestrone to a more elaborate lobster risotto, or a rustic and wholesome dessert, you'll find just what you need every time...