We are buying books again.
Please ring first if you have more than 3 boxes to bring in.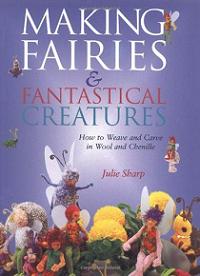 A craft book containing 30 projects for making 3D woven and sculpted fairy characters. Each project features detailed instructions and colour photographs and illustrations. The fairies and creatures include: Acorn Fairy; Lily Fairy; Grass Hopper; Pink Worm; Baby Bird; and gossamer clothes....