Due to Covid 19, Arty Bees is
now closed until further notice.
Including on-line shopping.
We'll see you when things get back to normal.
Stay home and stay safe.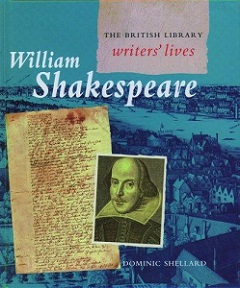 Title:
William Shakespeare
Almost 400 years after his death, interest in Shakespeare's life and work still persists. Much is often made of the fact that Shakespeare is an engima - the usual facets of biographical accounts are irretrevably missing, further enhancing his mystique. But as Dominic Shellard shows in this account, by viewing the playwright in the context of contemporary Elizabethan politics and the business of the theatre, we know more of his existence than is often generally thought, providing a background against which his literary output can be assessed.