Thanks to everyone who saw our note that we are buying again.
The response has been huge.
So huge that we need to slow down in order to get all the books
we have bought over the last 2 weeks on the shelf for you to buy.

We are still buying but selectively.
So, please call if you have more than 3 boxes.
Some sections are overflowing, particularly children's, detective and cooking.

On a similar note if you are looking for
Children's books, detective novels or cook books, we have heaps of new stock.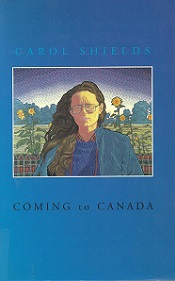 In a record breaking "hat trick," Carol Shields was awarded the Pulitzer Prize for her novel,The Stone Diaries, the Canadian Governor General's Literary Award for fiction, and was shortlisted for Britain's prestigious Booker Prize. Carleton University Press is pleased to release a newly designed edition of her poetry book, Coming to Canada, first published by CUP in 1992. This collection of nearly 60 poems includes the key "Coming to Canada" sequence, and is supplemented with selections from two previous volumes, Others (1972) and Intersect (1974). Among the finest writers in the world, Carol Shields has won a large and loyal audience as a witty, compassionate and insightful novelist, short story writer, playwright and poet. She is the author of 15 books. Arriving in Canada from the United States in 1957, Shields is a long-time resident of Winnipeg, Manitoba, where she is Chancellor of the University of Winnipeg.