We are buying books again.
Please ring first if you have more than 3 boxes to bring in.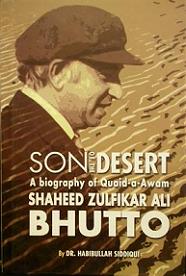 Zulfikar Ali Bhutto was a Pakistani politician and statesman who served as the 9th Prime Minister of Pakistan from 1973 to 1977, and prior to that as the 4th President of Pakistan from 1971 to 1973. He is revered by his followers in Pakistan as Quaid-i-Awam. He was also the founder of the Pakistan People's Party (PPP) and served as its chairman until his execution in 1979...