Thanks to everyone who saw our note that we are buying again.
The response has been huge.
So huge that we need to slow down in order to get all the books
we have bought over the last 2 weeks on the shelf for you to buy.

We are still buying but selectively.
So, please call if you have more than 3 boxes.
Some sections are overflowing, particularly children's, detective and cooking.

On a similar note if you are looking for
Children's books, detective novels or cook books, we have heaps of new stock.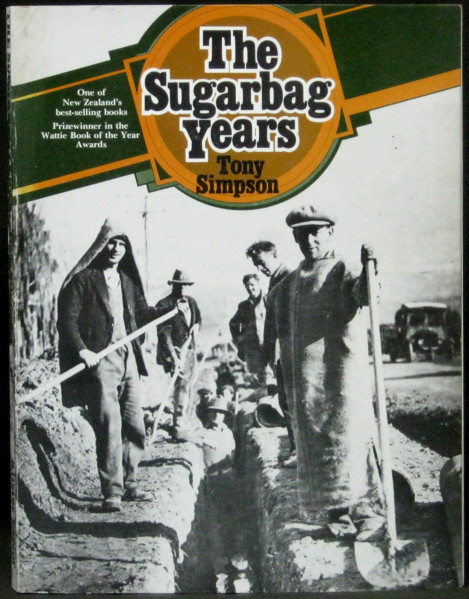 Title:
The Sugarbag Years - An Oral History of the 1930's Depression in New Zealand
The story of the sugarbag years, when men wore sugarbags and many went hungry. The New Zealand Depression of the 1930s, documented for the first time by Wellington journalist and trade union official Tony Simpson. He tramped New Zealand for more than a year with tape recorder and notebook, recording the experience of a generation. THE SUGARBAG YEARS is an oral history, ordinary people talking of their experiences, a great collective cry of despair and rage, and at the same time a record of how a nation faced national calamity with fortitude, even humour. - from the back cover. Published by Alister Taylor Publishing Limited, 1974, 1976. Reprint. Fair secondhand condition. Shelf worn, slight discolouration of the otherwise intact cover. Cover may differ slightly from one shown.