UPDATE - Selling books to Arty Bees.
We are accepting books for exchange at the moment.
We may buy selectively for cash, but please contact us first.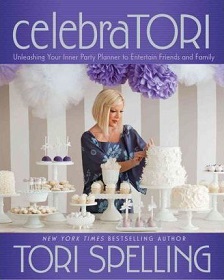 Title:
celebraTORI - Unleashing Your Inner Party Planner to Entertain Friends and Family
Tori Spelling shares her secrets on how to throw an organic, inspiration-driven party fit for Hollywood royalty-without breaking the bank. Following a master blueprint adaptable to any occasion, Tori takes readers through the party-planning process, from coming up with a theme to the personal finishing touches, and everything in between. With plenty of inspiration, detailed creative soirees, and even ways to include your kids in the preparation, celebraTORIis the perfect guide for making life's special occasions uniquely memorable.