We are delighted to be open
We are open normal hours.
There are Covid-19 protocols in place to keep our staff and customers safe.
Please abide by these and please don't visit us if you are feeling unwell.
Please note, we will NOT be buying or exchanging books under Level 2.
Thank you for your on-line support during Level 3 and for your patience with the delays in delivery.
We look forward to seeing you all in store soon.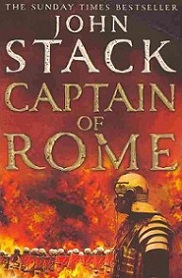 The second installment in this thrilling maritime adventure; two mighty empires battle each other for control of the high seas. Atticus is the young captain of the Aquila, the flagship of the Roman navy's attack fleet. But his inexperienced commander's position has been bought, not earned. Bound to obey his superior, Atticus sails straight into a carefully-laid trap. In the brutal battle that follows, he pulls his men back from the brink of defeat only by disobeying orders. Summoned to Rome, Atticus will pay a high price for his defiance. Despite his friendship with a Roman centurion, he is dangerously unversed in the politics of the Roman senate, and has created a powerful enemy. So Atticus finds himself facing battles both at sea, against an ever-more ferocious enemy; and on board his own ship, from those who are thirsty for revenge...