We are now accepting books for exchange only.
Please ring first if you have more than 3 boxes to bring in.
We are not buying books for cash yet. We will keep you posted.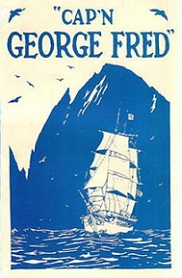 Dukes County Historical Society 1969 This is the true story of almost unbelievable adventure and of seafaring on the world's oceans. It tells of whaling, of fighting the Arctic ice and of a trek of more than 2000 miles by dog sled across the frozen tundra to bring rescue to the whaling fleet that was frozen in the ice and running very short of supplies. Captain Tilton was born in Chilmark on Martha's Vineyard in 1861. When he was 14 he ran away to sea. At one time or another he was whaleman, coaster, merchant seaman, fisherman, and officer in the US Navy. During the last years of his career he was skipper and curator of the famous old whale ship Charles W. Morgan, now preserved at Mystic Seaport, but then enshrined on the Green estate near New Bedford...