Thanks to everyone who saw our note that we are buying again.
The response has been huge.
So huge that we need to slow down in order to get all the books
we have bought over the last 2 weeks on the shelf for you to buy.

We are still buying but selectively.
So, please call if you have more than 3 boxes.
Some sections are overflowing, particularly children's, detective and cooking.

On a similar note if you are looking for
Children's books, detective novels or cook books, we have heaps of new stock.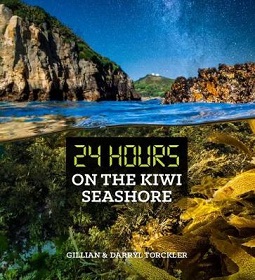 Title:
24 Hours On The Kiwi Seashore
When the sun rises on the seashore, all manner of creatures emerge from their slumber to see the breaking dawn . . . Discover the busy ecosystem of our country's seashore over a 24-hour cycle. Observe the seals and yellow-eyed penguins who come ashore to sleep; dive beneath the waves to frolic with the bottlenose dolphins and jellyfish. Let Gillian and Darryl Torckler guide you on an immersive journey into the intimate world of our seashore life, featuring fascinating facts and stunning photography.