We are buying books again.
Please ring first if you have more than 3 boxes to bring in.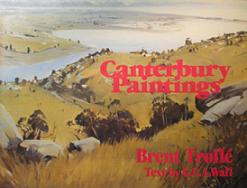 A.H. and A.W. Reed 1980 edition, good condition with dustwrapper Brent Trolle is one of the most giftest artists of the younger generation of New Zealand painters. Brought up in Canterbury, he is sensitive to the special qualities of the landscape in its elemental form, and has an appreciative eye for the human influences which, in the main, have worked with the natural environment rather than against it. The nine paintings and thirty-six charcoal drawings in this book exemplify his finest work...