Due to Covid 19, Arty Bees is
now closed until further notice.
Including on-line shopping.
We'll see you when things get back to normal.
Stay home and stay safe.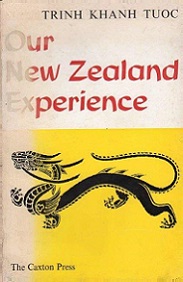 Title:
Our New Zealand Experience - Some Aspects of Overseas Students' Life in New Zealand
The Caxton Press, Christchurch, 1968, 139 pages. "It is not often that a student sets down at length, while he is still at the university, his reflections on the fact of being a student. It is even rarer for a foreign student to do so and at the same time to buttress his personal opinions by argument from evidence yielded by available data. Such, however, is Mr Trinh's achievement in this discussion of the experience of overseas students in New Zealand."