UPDATE - Selling books to Arty Bees.
We are accepting books for exchange at the moment.
We may buy selectively for cash, but please contact us first.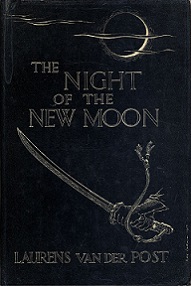 Title:
The Night of the New Moon
Van der Post was in a POW camp in Java when the atomic bombs fell on Hiroshima and Nagasaki. This is not only the remarkable story of his prison experiences but also a meditation on the morality of the Bomb, and a compassionate and moving contemplation of human violence.