UPDATE - Selling books to Arty Bees.
We are accepting books for exchange at the moment.
We may buy selectively for cash, but please contact us first.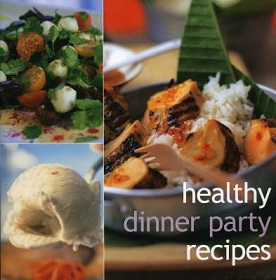 Title:
Healthy Dinner Party Recipes
In our hectic lives, we often feel we don't have enough time to entertain, and with so many people having food allergies and complicated dietary requirements, it seems more effort than its worth. This recipe book gives a variety of recipes that should tickle everyone's tastebuds.