We are delighted to be open
Our Queen's Birthday hours on Monday 1 June are 12 till 6.
There are Covid-19 protocols in place to keep our staff and customers safe.
Please abide by these and please don't visit us if you are feeling unwell.
Please note, we will NOT be buying or exchanging books under Level 2.
Thank you for your on-line support during Level 3 and for your patience with the delays in delivery.
We look forward to seeing you all in store soon.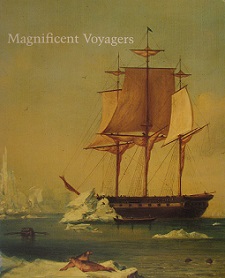 This 302 page book tells of the adventures and accomplishments of the U.S. Exploring Expedition, led by the colorful and controversial Lt. Charles Wilkes. Circumnavigating the glove, this expedition was the first international hydrographic and scientific survey undertaken by the U.S. government. Among its other achievements, it confirmed the existence of Antarctica as a continent, mapped 800 miles of the coast of Oregon, and surveyed and charted almost 300 islands of the Pacific. Equally important, this expedition collected and described thousands of artifacts and natural history specimens form all parts of the world. The scientific staff's field work and published reports established America's credentials in the informational scientific community. And, at the conclusion of this landmark voyage, its unparalleled collections were turned over to the government, becoming the nucleus of the Smithsonian Institution's vast holdings. Filled with dozens of photos, illustrations, and maps along with text and essays, this very interesting and informative book gives the reader a detailed look at Lt.Charles Wilkes' Magnificent Voyages....