Our next book club will be meeting on Monday 12 July and we will be discussing books with a seafaring theme.
Call or email us to find out more about the book club.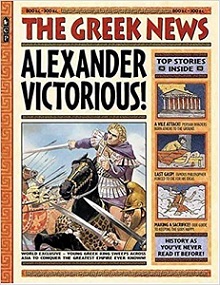 For 9-13 year olds, THE NEWS series is history as you've never read it before. Each book presents, in newspaper form, one of the great civilizations of the world. Major news stories from home and abroad combine with features on all aspects of daily life, philosophy, food, farming, fashion - illustrated with pictures, maps, cartoons & even adverts.