Due to Covid 19, Arty Bees is
now closed until further notice.
Including on-line shopping.
We'll see you when things get back to normal.
Stay home and stay safe.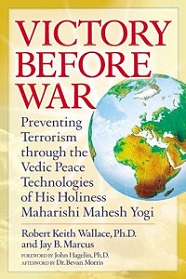 Title:
Victory Before War: Preventing Terrorism through the Vedic Peace Technologies of His Holiness Maharishi Mahesh Yogi
This book describes the world's most ancient homeland defense from the Vedic tradition of India (the source of Yoga). This secret knowledge of the Himalayas has been revived by His Holiness Maharishi Mahesh Yogi. This is not merely a theoretical approach. Numerous small-scale studies show these technologies of consciousness can provide a shield of protection against violence and terrorist acts.