We are delighted to be open
We are open normal hours.
There are Covid-19 protocols in place to keep our staff and customers safe.
Please abide by these and please don't visit us if you are feeling unwell.
Please note, we will NOT be buying or exchanging books under Level 2.
Thank you for your on-line support during Level 3 and for your patience with the delays in delivery.
We look forward to seeing you all in store soon.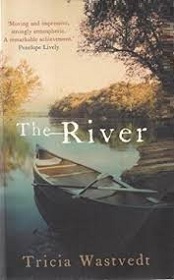 The Orange Prize long listed debut novel by the author of The German Boy In 1958, in a small Devon village, on an idyllic summer afternoon, two children are drowned. Their parents, Isabel and Robert, are overcome with grief but, as time passes, their tragedy becomes part of the everyday fabric of village life. One summer's day, thirty years later, Anna arrives. She comes to the village on a whim, hoping to start afresh - and, without telling anyone she is pregnant, goes to live with Isabel. For a time the women find solace in each other's company, but the baby's arrival causes powerful feelings of loss and heartbreak to surface, and Anna must question whether Isabel's feelings towards her child are entirely benign . . .