Our next book club will be meeting on Monday 12 July and we will be discussing books with a seafaring theme.
Call or email us to find out more about the book club.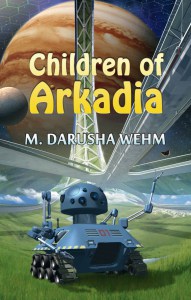 Kaus wants nothing more than to be loved while its human counterpart, Raj Patel, believes fervently in freedom. Arkadia, one of the four space stations circling Jupiter, was to be a refuge for all who fought the corrupt systems of Old Earth, a haven where both humans and Artificial Intelligences could be happy and free. But the old prejudices and desires are still at play and, no matter how well meaning its citizens, the children of Arkadia have tough compromises to make. When the future of humanity is at stake - which will prove more powerful: freedom or happiness? What sacrifices will Kaus, Raj and the rest of Arkadia's residents have to make to survive?