We are now accepting books for exchange only.
Please ring first if you have more than 3 boxes to bring in.
We are not buying books for cash yet. We will keep you posted.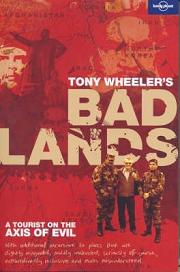 A first hand account of travelling through the world's most feared countries. Like an evil version of of the Miss Universe pageant the finalists are in no particular order; Afghanistan, Albania, Burma, Cuba, Iran, Iraq, Libya, North Korea and Saudi Arabia. Join Tony on this incredible, myth busting road trip...
Second hand Trade Paperback