Anzac Day Hours:
Sunday 25 April - ANZAC Day 1-7pm
Monday 26 April - 12 -6pm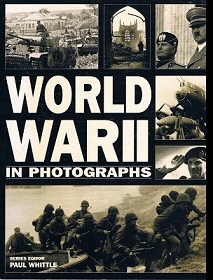 Title:
World War II in Photographs
An innovative visual account of the major events of the greatest conflict of the twentieth century - the Second World War. Featuring over 250 original images of warfare in all its forms, the book portrays the significant actions and people of the years 1939-1945. From Dunkirk to D-Day, Churchill to Crete, Rommel to Russia, every aspect of the conflict is examined in astonishing visual detail...