Thanks to everyone who saw our note that we are buying again.
The response has been huge.
So huge that we need to slow down in order to get all the books
we have bought over the last 2 weeks on the shelf for you to buy.

We are still buying but selectively.
So, please call if you have more than 3 boxes.
Some sections are overflowing, particularly children's, detective and cooking.

On a similar note if you are looking for
Children's books, detective novels or cook books, we have heaps of new stock.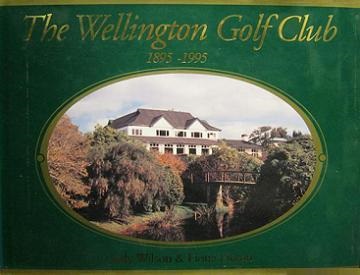 Title:
The Wellington Golf Club 1895 - 1995
Heretaunga, 1995. Very good secondhand condtion in dustwrapper. The Wellington Golf Club was established in 1895 by a group of enthusiastic men and women players. This lively, profusely illustrated book tells the story of one of New Zealand's leading famous golf clubs from its earliest days through the transformation of those bleak Hutt Valley paddocks into today's magnificent and internationally admired course.