Thanks to everyone who saw our note that we are buying again.
The response has been huge.
So huge that we need to slow down in order to get all the books
we have bought over the last 2 weeks on the shelf for you to buy.

We are still buying but selectively.
So, please call if you have more than 3 boxes.
Some sections are overflowing, particularly children's, detective and cooking.

On a similar note if you are looking for
Children's books, detective novels or cook books, we have heaps of new stock.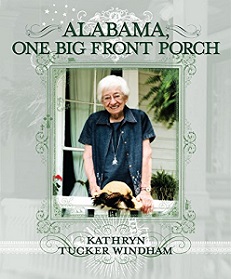 Title:
Alabama - One Big Front Porch
In her inimitable storytelling style, Mrs. Windham takes readers on a tour of the history, people, and places of the "heart of Dixie." First published in 1975 and long out of print, Alabama: One Big Front Porch is now reissued in a handsome new edition. Alabama, they say, is like one big front porch where folks gather on summer nights to tell tales and to talk family. Everybody, they say, is kin to everybody else--or knows somebody who is. It's a sprawling porch, stretching from the Tennessee River valley to the sandy Gulf beaches with its sides sometimes slipping over into Mississippi and Georgia. The tale-tellers don't all look alike and they don't all talk alike, but the stories they tell are all alike in their unmistakeable Southern blend of exaggeration, humor, pathos, folklore, and romanticism. Family history is woven into the stories. And pride. And humor. Always humor.