UPDATE - Selling books to Arty Bees.
We are accepting books for exchange at the moment.
We may buy selectively for cash, but please contact us first.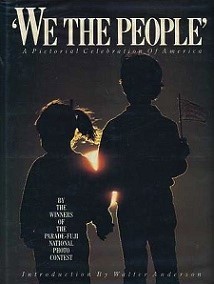 Title:
We The People - A Pictorial Celebration of America
One hundred prize-winning photographs from the national photo contest that was held by Parade and Fuji Films to honor the Constitution are collected in this breathtaking volume superbly representing the American way of life....