We are buying books again.
Please ring first if you have more than 3 boxes to bring in.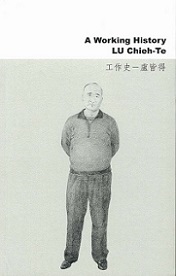 Title:
A Working History: Lu Chieh-Te
This publication is part of the art project 'A Working History—Lu Chieh-Te' organised by Chou Yu-Cheng, 2012. Published on occasion of the exhibition 'Share/Cheat/Unite' at Te Tuhi, Auckland, New Zealand in 2016.