We are buying books again.
Please ring first if you have more than 3 boxes to bring in.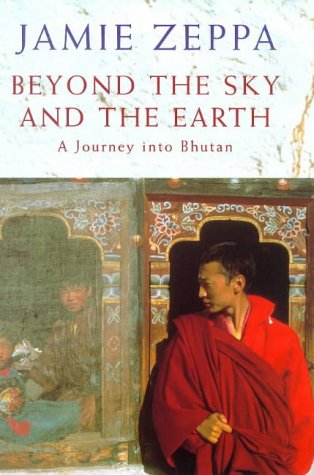 Jamie Zeppa made a life-altering decision at the age of 24 when she left an academic career to join a two-year teaching programme for young Canadians in Bhutan. Bhutan is a notoriously difficult country to visit as a tourist, and the opportunity to live there was one Jamie could not ignore - despite apprehension about leaving her boyfriend and family behind. The first months were nightmarish and Jamie existed on a meagre diet of crackers and boiled water for fear of catching tape worm or worse. The unpronouncable language, bizarre local customs and basic living conditions all conspired to make her miserably home-sick but the young chidren she was supposedly teaching eventually took her in hand and taught her to cook on an antiquated gas stove: their grateful families gave her fresh fruit and vegetables and Jamie finally discovered that she was surrounded by friends in a beautiful location. Jamie Zeppa has written a book about the difficulties of living within an alien culture, far away from the security of "home". She tells, with humour, of the everyday prejudices she was forced to overcome as a white woman abroad and writes with genuine awe about the beauty of Bhutan. Her assessment of and concern for the wavering political stability is forcefully put and her eventual conversion to Buddhism is thought-provoking. Moreover, at the heart of this book is the culture-defying romance which gave Jamie a reason never to leave Bhutan.