Thanks to everyone who saw our note that we are buying again.
The response has been huge.
So huge that we need to slow down in order to get all the books
we have bought over the last 2 weeks on the shelf for you to buy.

We are still buying but selectively.
So, please call if you have more than 3 boxes.
Some sections are overflowing, particularly children's, detective and cooking.

On a similar note if you are looking for
Children's books, detective novels or cook books, we have heaps of new stock.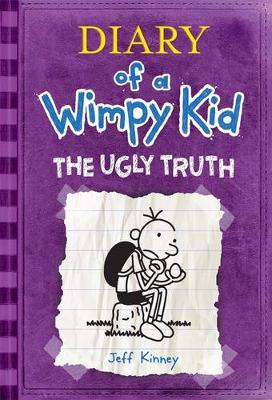 Title:
Diary of a Wimpy Kid - The Ugly Truth
Greg Heffley has always been in a hurry to grow up. But is getting older really all it's cracked up to be? Greg suddenly finds himself dealing with the pressures of boy-girl parties, increased responsibilities, and even the awkward changes that come with getting older - all without his best friend, Rowley, at his side. Can Greg make it through on his own? Or will he have to face the 'ugly truth'?