Thanks to everyone who saw our note that we are buying again.
The response has been huge.
So huge that we need to slow down in order to get all the books
we have bought over the last 2 weeks on the shelf for you to buy.

We are still buying but selectively.
So, please call if you have more than 3 boxes.
Some sections are overflowing, particularly children's, detective and cooking.

On a similar note if you are looking for
Children's books, detective novels or cook books, we have heaps of new stock.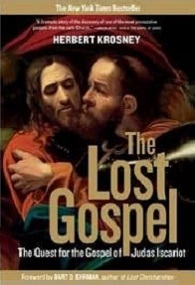 This compelling and exhaustively researched account reveals the truth behind one of the greatest Judeo Christian archaeology of the century—a 1,600-year-old papyrus manuscript, or codex, containing the only known surviving Gospel of Judas. With all the skills of an investigative journalist and master storyteller, Herbert Krosney traces the forgotten gospel's improbable journey from the sands of the Egyptian desert across three continents—a trek that would take it through the netherworld of the international antiquities trade—until the crumbling papyrus is finally made to give up its secrets. Sold twice, lost once and hidden in a safe-deposit box in Long Island for sixteen years, the story of The Gospel of Judas's amazing trek from the cavern near the banks of the Nile River reads like a "plot from a Hollywood mystery." Was one of history's greatest villains really one of its greatest heroes? Was Judas Iscariot really Jesus Christ's betrayer? With the discovery of the 1,600-year-old Gospel, you can now decide for yourself.