UPDATE - Selling books to Arty Bees.
We are accepting books for exchange at the moment.
We may buy selectively for cash, but please contact us first.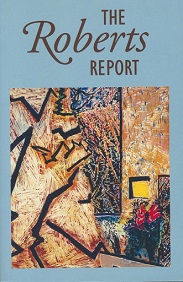 Title:
The Roberts Report - Writings About and By John Roberts
Published by Victoria University Press, Wellington, 1999, 244 pages. The Roberts Report was broadcast monthly on Concert FM from early 1990 - 1995. In that time John Roberts built a reputation as one of the most perceptive regular commentators on New Zealand affairs. The pieces in this book are outstanding exaples of the extended radio talk, mixing personal comment and reminiscence with issues of major public importance. The subjects are of wide interest, covering recent major events in New Zealand society; books, film and theatre; and much more.