Thanks to everyone who saw our note that we are buying again.
The response has been huge.
So huge that we need to slow down in order to get all the books
we have bought over the last 2 weeks on the shelf for you to buy.

We are still buying but selectively.
So, please call if you have more than 3 boxes.
Some sections are overflowing, particularly children's, detective and cooking.

On a similar note if you are looking for
Children's books, detective novels or cook books, we have heaps of new stock.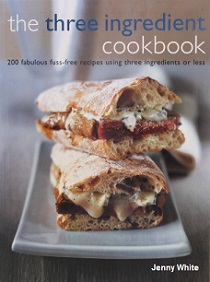 Title:
The Three Ingredient Cookbook - 200 Fabulous Fuss-Free Recipes Using Three Ingredients or Less
This unbeatable collection of delicious, innovative yet economical dishes is a must-have for every kitchen and every cook. The practical introduction explores the art of minimalist cooking, with advice on choosing ingredients and using the right cooking technique to achieve maximum flavour. Fabulous recipes for every occasion--from breakfast, brunches and midday meals, to simple suppers, elegant dishes for entertaining and sumptuous desserts.